The Future of the Republican Party – And What That Means for American Politics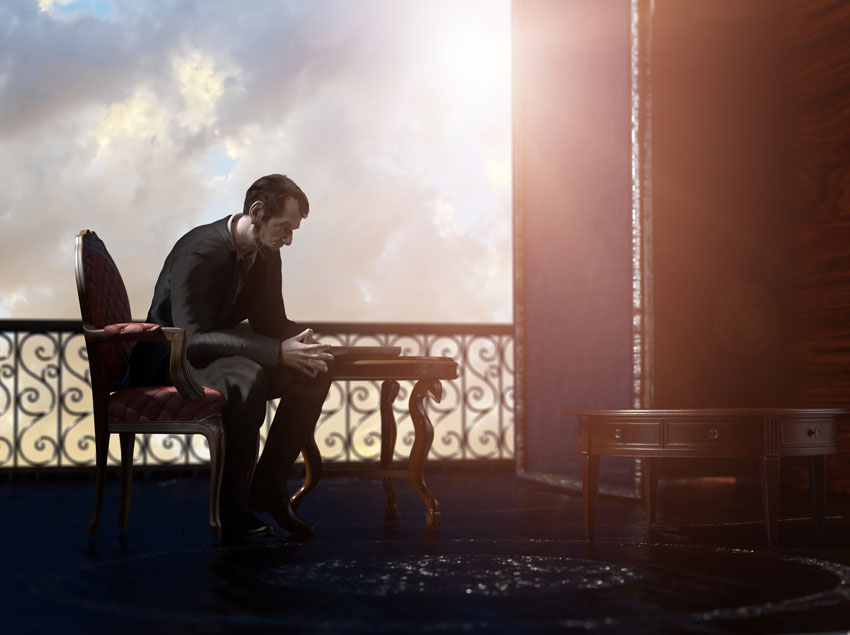 Conservative strategist Pete Wehner will shed light on the post-election landscape during the Inauguration 2021 Academic Seminar.
Regardless of which presidential candidate emerges victorious after Nov. 3, Pete Wehner is certain of one thing: The Republican Party will be forever changed. What's less clear is what that change will look like and the impact it will have on the American political landscape.
"The president defines a party, for good or for ill, and [Donald Trump] has defined the party for the last four years. The question is, is he an aberration, or is he a pattern?" asks Wehner, a vice president and senior fellow at the Ethics and Public Policy Center.
A widely published commentator and a veteran of the Reagan, George H.W. Bush, and George W. Bush administrations, Wehner will join The Washington Center's virtual Inauguration 2021 Academic Seminar as a guest speaker. In his remarks, he'll explore the future of the Republican Party – with or without Trump – and underscore the vital role that young Americans must play in preserving our unique political process.
What if Trump Wins?
If Trump wins a second term, Wehner says, he's not an aberration, he's a pattern: "The makeover of the Republican Party into an even more ethnic-nationalist, populist party will be much greater. Those of us who are 'traditional' conservatives are going to be on an even lonelier island than we are right now."
That's because, in Wehner's view, Trump is a conservative in name only. He argues that, if you consider Ronald Reagan to be the model conservative of the modern Republican Party, Trump's attitude, approach, style, and policies are antithetical. Reagan envisioned a strong and prominent role for America on the global stage; Trump has championed quasi-protectionist and quasi-isolationist approaches to the world outside U.S. borders. Reagan was the last U.S. president to offer amnesty to illegal immigrants; Trump has focused on strengthening U.S. Immigration and Customs Enforcement, building a border wall with Mexico, and imposing travel bans. Reagan championed limited government and fiscal conservatism; Trump is a critic of entitlement reform, and both the budget deficit and national debt have exploded under his watch.
"[Trump is] an institutional arsonist and a moral nihilist. He wants to destroy institutions. He wants to destroy norms. He wants to transgress moral and ethical lines. He is promoting conspiracy theories. He is engaged in a daily assault on the truth and is trying to murder the idea of truth as a concept," Wehner says. "These are all, I would argue, deeply unconservative and dangerous impulses."
What if Trump Loses?
If Trump loses, that solves all the problems for the Republican Party – right? Not necessarily, Wehner cautions.
On one hand, if Trump loses in a landslide, there could be a mass exodus from the Republican Party. That would leave a smaller party, but one more densely populated with core Trump supporters. Trump would position himself as a force in the party and a critic of anyone who dared criticize him or try to take the party in a different direction. On the other hand, there are some Republican legislators, such as Sen. Ben Sasse (R-NE), who have recently begun to speak out against Trump. With Trump no longer the figurehead of the party, these Republicans may feel more empowered to push their agendas and, therefore, more actively shape the party's direction moving forward.
"It's going to be extremely intense. It's going to be a completely wide-open field. The question is, who will emerge?" Wehner says. "A lot of our Republican future is who will rise up and touch the mind, heart, and imagination of voters. It's not clear right now who that will be."
A Call to Action
Neither set of circumstances seems rosy for conservatives in particular or the country's political system in general. But Wehner urges Americans on both sides of the aisle – particularly young Americans – not to give in to despair and hopelessness.
The political system in the United States is uniquely responsive to the desires of the public, he says. The most important thing citizens can do, of course, is vote. But Americans also hold more power than ever before to organize around and advocate for the change they want to see in their country. Social media is a tremendous tool; although it has thus far been used to sow more division than healing, it still has the ability to unite large groups of people in ways we've never seen before. Organizations like Braver Angels, a bipartisan nonprofit founded in 2016, have sprung up to host workshops, debates, and other events that teach Americans on both sides of the aisle how to discuss political issues with each other respectfully and constructively.
"Politicians do shift according to the political winds. The question is, what are the incentives in the political system? Are we incentivizing division and hate and conspiracy theories, or are we incentivizing decency and honor and civility and the ability to work across the aisle?" Wehner asks. "It's really up to American society to decide what they want their country to be, what they want their political system to look like, and to organize in all sorts of ways – countless ways – to make those views known, to make the proper pressure in the system to advance causes they care about.
"There's a lovely line in a poem by Wordsworth called The Prelude: 'What we have loved, others will love, and we will teach them how. That has to be the attitude. What are the things you love, care for, and cherish, and how do you teach other people to love, care for, and cherish those things as well? You can do that in your individual life, in your community life, and in the life of a nation. One person acting alone may not make much of a difference, but a lot of people acting together in their lives creates a culture, a movement, an ethos. And that does matter."
---
Peter Wehner will be one of many speakers featured at The Washington Center's Inauguration 2021 Academic Seminar. Learn how you can participate, hear from, and engage with Washington, D.C.'s top political experts, thought leaders, journalists and more, on January 11-15, 2021.
The Washington Center (TWC) is a non-partisan, educational organization that strives to expose audiences to the wide array of perspectives and opinions on current and political issues. The views expressed by interview subjects, speakers and panelists do not necessarily represent TWC's views.